BioExcel CoE Newsletter #17
We have opened the registration for several key events that will be of great interest for many of you.


European Alchemical Free Energy workshop

If you are involved in drug design research and free energy calculations are an important part of your work, you may be familiar with the biennial Alchemical Free Energy workshops in the US. From this year, BioExcel follows with a dedicated event in Europe. The first edition of the European Alchemical Free Energy Workshop will take place at the Max Planck Institute in Göttingen between 27-28 May, 2019. Many notable speakers and pharma representatives will get together for a two day gathering to discuss the advances in the area, various use cases, challenges and solutions. A highly recommended event for anyone doing Free Energy related research work!


Molecular Dynamics (MD) Simulations on HPC: GROMACS, AMBER, NAMD, VMD
BioExcel is bringing together for the second time the main developers of some of the most popular and well-known applications for molecular modelling and simulations – GROMACS, AMBER, NAMD and VMD. The 2019 Seasonal School will take place again at KTH in Stockholm between 10-13 June, 2019. It is funded and organized jointly with PRACE, the main HPC resource provider in Europe. Over the 4 days of the event, the school program will allow participants to get a comprehensive understanding of the usage of the different codes; their scalability and performance, as well as ways to avoid potential issues; and learn the best practices about using them on HPC systems. Extensive hands-on sessions will cover more than half of time during the school. The event is one of a kind but you need to have experience with one or more of the codes. It's not for complete novices to MD. Register here.


Summer School on Biomolecular Modelling and Simulations: a Comprehensive Course
The second edition of our very successful BioExcel Summer School will take place again in sunny Sardinia between 1-5 July, 2019. The school is for researchers (primarily PhDs and post-docs) using, or planning to use, biomolecular modeling and simulation in their everyday research. We will cover topics such as Molecular Dynamics simulations (using GROMACS), Biomolecular Docking (using HADDOCK), QM/MM, Free energy calculations (using PMX) and Advanced sampling methods (Metadynamics). It is a great opportunity to learn about these important areas in modern science, while enjoying the beautiful Mediterranean coast. If you are still unsure whether to go, check out what participants said about last year's event. And we also offer travel grants to selected participants!


These three are only the highlights but have a look at the list of upcoming events. And a quick heads up - we are lining up many exciting webinars, so stay tuned!


BioExcel Executive Director
European Alchemical Free Energy Workshop
27-28 May 2019, Germany
Welcome to the European Alchemical Free Energy Workshop on 27-28 May 2019. If you are involved in drug design or biotech research, you may be familiar with the biennial Alchemical Free Energy workshops in the US. From this year, BioExcel, the leading European Centre of Excellence for Computational Biomolecular Research, follows up with a dedicated event with a high-level lineup of speakers from both academia and industry …
BioExcel/PRACE Seasonal School - HPC for Life Sciences
10-13 June 2019, Sweden
BioExcel, the leading European Center of Excellence for Computational Biomolecular Research, is bringing together for the second time the main developers of some of the most popular and well-known applications for molecular modelling and simulations – GROMACS, AMBER, NAMD and VMD. The 2019 Seasonal School is funded and organized jointly with PRACE, the main HPC resource provider in Europe. BioExcel will be providing a limited number of fixed amount travel bursaries …
BioExcel Summer School on Biomolecular Simulations
1-5 July 2019, Italy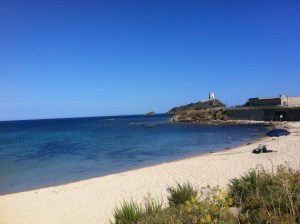 The second edition of our very successful BioExcel Summer School will take place again in sunny Sardinia between 1-5 July, 2019. The school is for researchers (primarily PhDs and post-docs) using, or planning to use, biomolecular modeling and simulation in their everyday research. We will cover topics such as Molecular Dynamics simulations (using GROMACS), Biomolecular Docking (using HADDOCK), QM/MM, Free energy calculations (using PMX) and Advanced sampling methods (Metadynamics) …