We are excited to announce that applications are now open for the virtual BioExcel School on Biomolecular Simulations, 25 March - 1 April 2022. The school is intended for primarily PhD and post-docs using biomolecular modelling and simulation,

designed with flexibility for time zones differences and childcare requirements.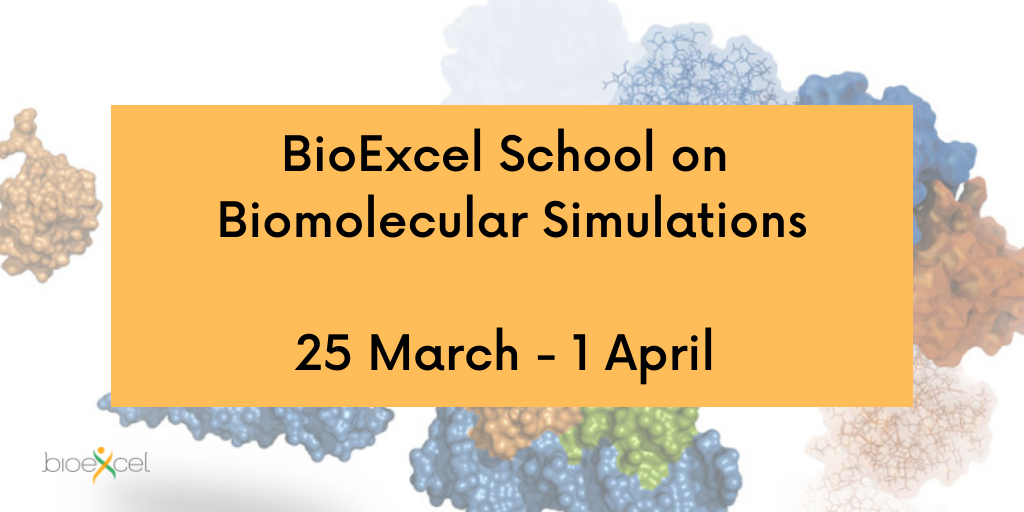 BioExcel School on Biomolecular Simulations
The BioExcel school will include sessions on molecular dynamics simulations, biomolecular docking, free energy calculations and more. Through hands-on practicals, participants will train on

BioExcel tools such as GROMACS, HADDOCK, PMX and CP2K.

Applications close on 9 January.
Webinar: X3DNA-DSSR, a resource for structural bioinformatics of nucleic acids
Register for the webinar on 9 December on how to integrate DSSR (Dissecting the Spatial Structure of RNA), a versatile computational tool in your research pipelines.
HADDOCK 2.4 shape-restrained protein-small molecule tutorial
Learn how to use HADDOCK for the modelling of protein-small molecule complexes through this new tutorial.
Introducing the ARCHER2 full system
This blog post introduces the full system, capabilities and additional developments to look forward to in the future.
Cryptic pathogen-sugar interactions revealed by universal saturation transfer analysis
This paper
presents universal saturation transfer analysis (uSTA), an NMR method that builds on existing approaches to provide a general and automated workflow for studying protein-ligand interactions.
Watch: MDAnalysis, interoperable analysis of biomolecular simulations in Python