Issue 40 | September 2021
Next month we bring you the latest webinar on MDAnalysis with Lily Wang, Irfan Alibay, and Oliver Beckstein, who will discuss future directions for expanding the MDAnalysis ecosystem. They will also focus on improved performance, interoperability, and enabling the development of downstream toolkits.


We sat down with Marta Lloret Llinares from EMBL-EBI to hear about her experience moving from post-doctoral research to project management.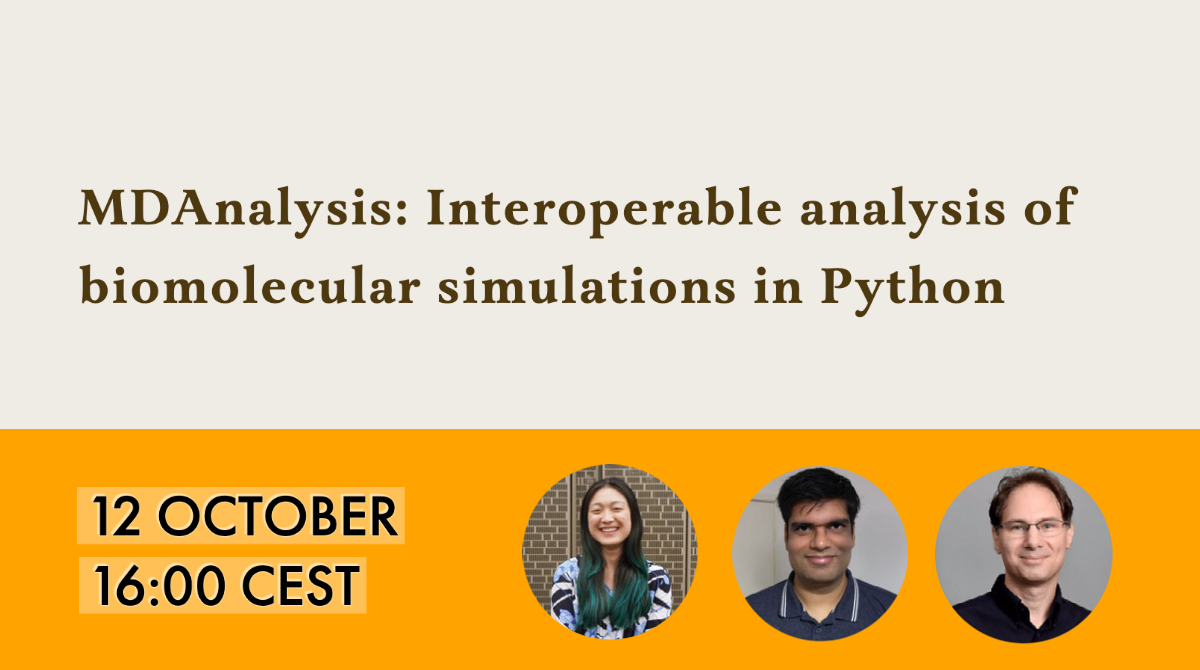 Webinar: MDAnalysis - interoperable analysis of biomolecular simulations in Python
Register for our webinar on
MDAnalysis
where the speakers will showcase popular core features and new developments in the recent 2.0 release, such as converters for the RDKit and OpenMM libraries, and workflows for parallel analysis.
GROMACS adopts hipSYCL for future AMD GPU support
How to interpret AlphaFold structures
In case you missed it, you can catch the webinar on the overview for the AlphaFold method and statistics that can be used to understand the reliability of the models.
PhD and Postdoc positions available
Training: CUDA workshop, 7- 8 October
Registrations are open for the free training workshop on

GPU programming with CUDA
programming organised by EuroCC Sweden.