In this edition you can read our reports on the recent Summer School and Ambassador Program workshop. In our goal to ensure that we stay user-driven we invite you to take part in our BioExcel Building Blocks (BioBB) survey. Next month we will hold our last webinar of the year so join us to hear about temperature and pressure control in Molecular Dynamics simulations. Finally, we have a new publication highlight from one of our partners, so check out the articles below for further information.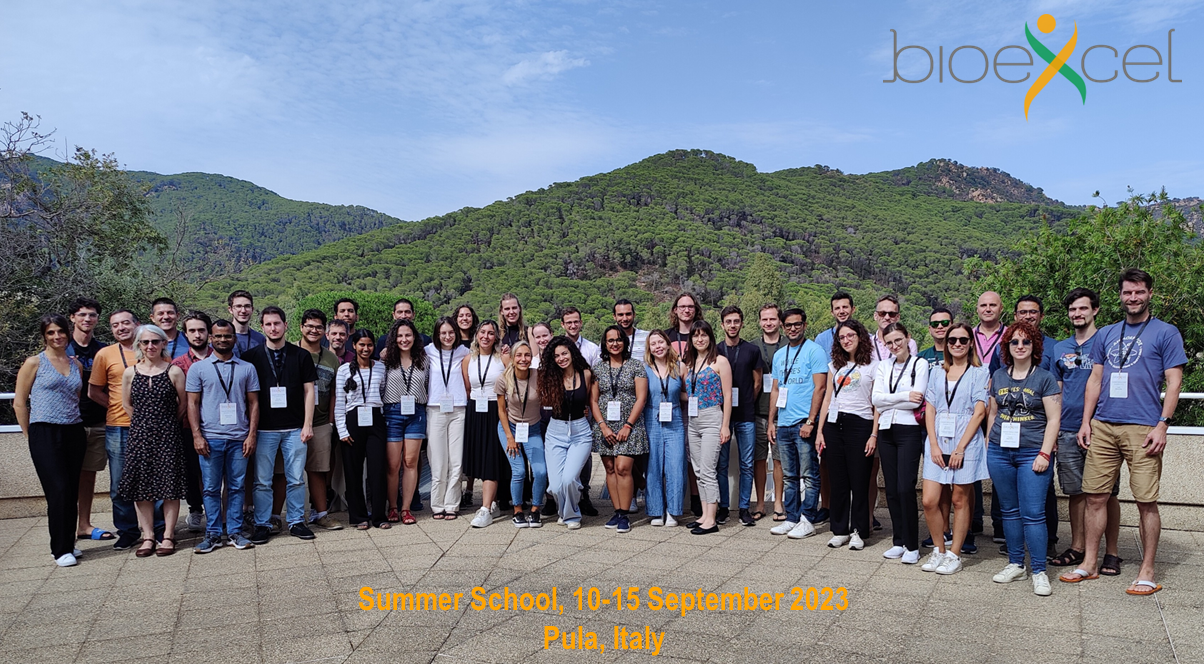 BioExcel Summer School 2023
Read about what went on at our Summer School this year and what some of the participants had to say about it. We have already started preparations for the event in 2024 which will likely happen in June. We will be providing more information early next year so watch this space!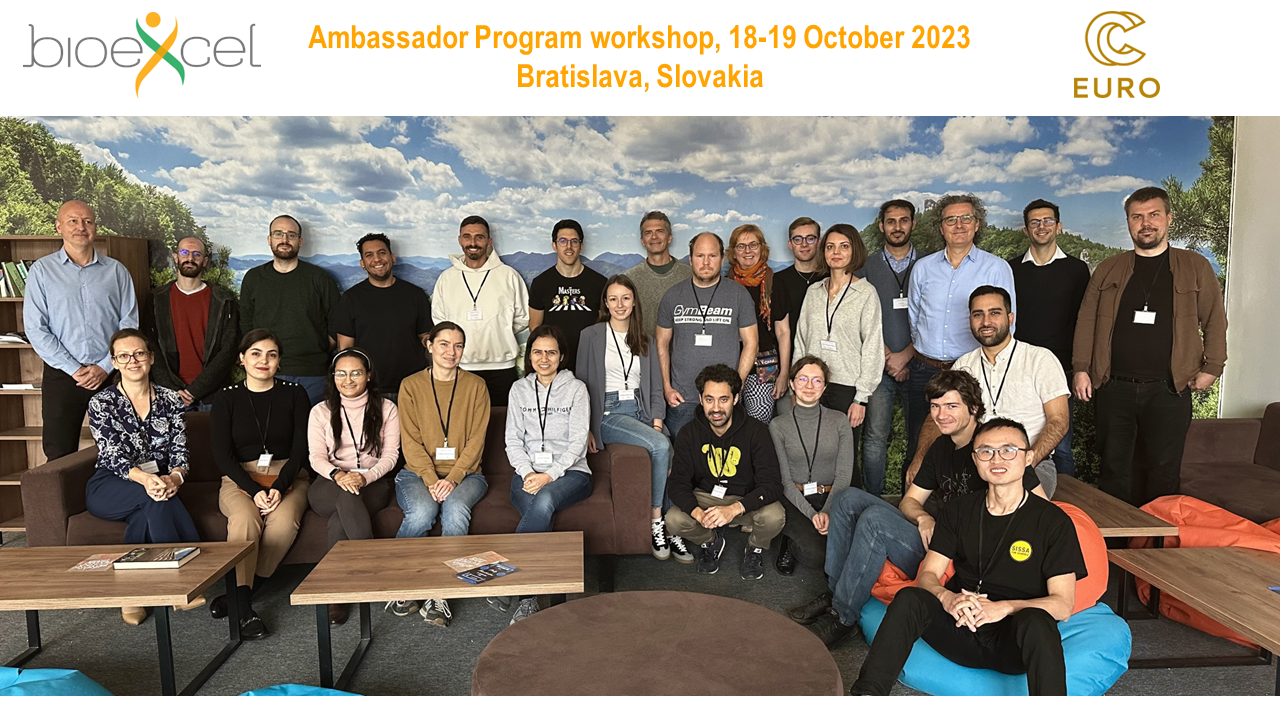 Ambassador program workshop
This month we held our first Ambassador Program workshop in the beautiful city of Bratislava. Our Ambassador Council is still open for new members who can help us organise a similar event in a different European region towards the end of next year. If this is of interest to you, please contact us. Details of how to get in touch are in the article.
Survey: BioExcel Building Blocks
Our BioExcel Building Blocks (BioBB) software library allows users to build their own custom workflows for biomolecular modelling and simulation or use some which have already been pre-defined by us.





The team at

IRB Barcelona is responsible for their development and is looking for user input. If you have used BioBB, or are just curious about them, please take a few minutes to fill in the BioBB user survey to help us improve them.
Webinar: Temperature and pressure control using first-order stochastic algorithms
Go ahead and register for our last webinar of 2023 which will feature a talk by Giovanni Bussi

from Scuola Internazionale Superiore di Studi Avanzati (SISSA) on temperature and pressure control in

Molecular Dynamics

simulations and their practicalities in GROMACS.
BioExcel publication highlights
Request: please acknowledge BioExcel support
We are passionate about providing high quality support to users of our codes and have done so for many years. We have a small favour to ask those who have received this support and read this message.
Please take a moment to acknowledge the BioExcel Centre of Excellence as part of your dissemination through journals, presentations or other forms of communication. It would mean the world to us! Further, we would be delighted if you could drop us a quick email at team@bioexcel.eu to let us know how we have helped you. Thank you for your continued support!