This month we launched our Ambassador Program, aimed at increasing and broadening our European outreach, and we are looking for Ambassador Council members to represent their local modelling and simulation community. We have a couple of

openings to join the team at Utrecht University to further develop the HADDOCK integrative modelling platform.

If you are looking to attend an interesting event this summer then look no further than the European Conference on Computational and Theoretical Chemistry happening in Thessaloniki (Greece) at the end of August. Also, this month we concluded our webinar series featuring our core codes and will be restarting with a new program in September where we have a real treat for you, especially if you are interested in drug discovery. In this issue we highlight the work done through a collaboration with industry which impacts computational discovery of antisense oligonucleotide-based therapeutics. You can also read about a collaboration aimed at advancing neuroscience research and some work highlighting the potential benefit of using one of our tools to improve protein docking results. Check out the articles below for more information.


Wishing you a great summer!


Ambassador Council
We are proud to launch our Ambassador Program which aims to en

sure the optimal and broad use of our core software (GROMACS, HADDOCK, PMX, BioBB), and s

trengthen the biomolecular modeling and simulation community across Europe.
To achieve this, we are looking for representatives from EuroHPC Joint Undertaking member states to join our Ambassador Council. If you are a member of a leading European academic or government institution working in the field of computational biomolecular modelling and simulations, are interested in engaging with national research communities and would like to work with us to organise national/regional training events we would love to hear from you!
Follow the link in this article for more information or reach out to us: info@bioexcel.eu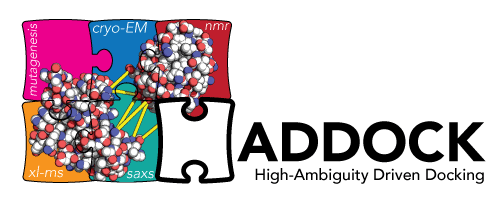 Job openings: two postdoc positions in development of the HADDOCK integrative modelling platform
As a postdoc, you will work at University of Utrecht in the Computational Structural Biology group led by Prof. Alexandre Bonvin to further develop the HADDOCK integrative modelling platform and associated services in the context of BioExcel. This is a fantastic opportunity, which does not come round often, to work at the interface of structural biology, computer science and software development. For more information on job description, required qualifications and how to apply follow the link to the job advertising page. Deadline for applications: 1 September 2023.
Event: European Conference on Computational and Theoretical Chemistry 2023
The European Conference on Computational and Theoretical Chemistry (EuChemS CompChem 2023) will take place in Thessaloniki (Greece) 27-31 August 2023. EuChemS CompChem is a platform for scientists in academia, industry and governmental institutions to showcase recent advances, developments and trends in molecular modelling, simulation and related areas. It is organised by the EuChemS Division of Computational and Theoretical Chemistry (DCTC). Check out the list of speakers who have accepted to give a plenary or invited lecture.
The conference has five thematic sessions:

Electronic Structure: theory and applications
Artificial Intelligence in Chemical Research
Materials Design
Biomolecular Systems
Computational Chemistry in Industry
In all five thematic sessions, following the keynote lecture, there will be several slots for contributed lectures and short communications, in addition to two poster sessions on Monday and Tuesday.
Webinar series: BioExcel core codes and upcoming offerings
Its a wrap for our 2023 webinar series featuring our core codes. We kicked the series off in April with GROMACS, followed by BioBB in May and concluding this month with HADDOCK and PMX. If you missed any of the webinars or would like to refresh your memory all of the recordings can be found on the BioExcel YouTube channel.
Following the summer break, we will restart the series in September with a presentation by AstraZeneca. Thomas L

ö

hr will talk about the powerful new workflow manager being developed at AstraZeneca to manage complex drug design pipelines. Watch this space!
Collaboration: BioExcel supports brain research
In this short article by Adam Hospital (IRB Barcelona) and Richard Norman (Norman Consulting) you can read about how our work is supporting the EU-funded Human Brain Project and the EBRAINS infrastructure aimed at advancing neuroscience research.
Publication: RNA-binding inhibitors
Read about the collaboration between our partners IRB Barcelona and Nostrum Biodiscovery, together with Biogen and Ionis Pharmaceuticals, aimed at the development of optimal RNA-binding inhibitors based on antisense oligonucleotide technology.
Through extensive computational simulations the authors of this work have identified a set of three key features which provide a framework for the development of any candidate antisense oligonucleotide therapeutic.
Publication: using DisVis to improve the quality of protein-protein interaction prediction
Identification of the contacts made by co-evolving residues facilitates the accurate prediction of the three dimensional structure of biomolecular complexes. Recent work by Siri van Keulen in Alexandre Bonvin's group at University of Utrecht shows that using our software tool, DisVis, can reduce the number of false positives in co-evolution contact data and, depending on the software used, this can have a positive effect on docking calculations.
Request: please acknowledge BioExcel support
We are passionate about providing high quality support to users of our codes and have done so for many years. We have a small favour to ask those who have received this support and read this message.
Please take a moment to acknowledge the BioExcel Centre of Excellence as part of your dissemination through journals, presentations or other forms of communication. It would mean the world to us! Further, we would be delighted if you could drop us a quick email at team@bioexcel.eu to let us know how we have helped you. Thank you for your continued support!